The Process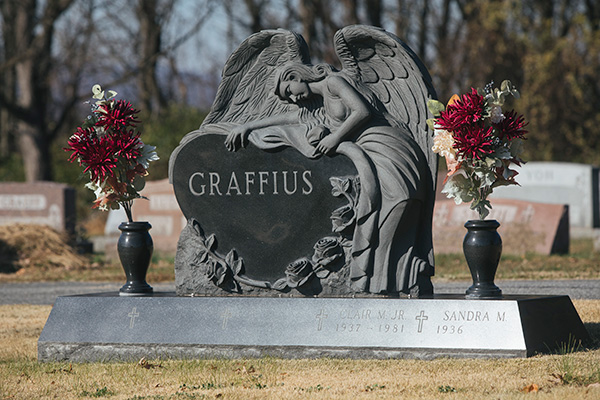 Step 1
The family selects the monument of their liking.
Step 2
Dohner produces the layout and design.
Step 3
The purchaser signs off on a final proof prior to the artisan's final work on the headstone.
Step 4
If the marker is in stock, Dohner can do the work on-site and have it prepared for installation in a very short period of time. Same-day service is sometimes possible. Should the marker not be in stock, the duration from time of selection until install simply takes a little more time.
Step 5
Once the headstone is prepared and ready to be placed at the cemetery, Dohner uses their equipment to transport the headstone to the cemetery for installation. Please note that the foundation needs to be poured and cured prior to placement of the headstone. Dohner will follow through on the foundation on the family's behalf.